PLEASE BOOK AN APPOINTMENT ON 0208 804 2651
Please do not come to the surgery IF:
If you have any of the symptoms of the Coronavirus
A high temperature – this means you feel hot to touch on your chest or back (you do not need to measure your temperature)
A new, continuous cough – this means coughing a lot for more than an hour, or 3 or more coughing episodes in 24 hours (if you usually have a cough, it may be worse than usual)
If you have recently been abroad
If you are self-isolating
Thank You
Professional foot health care:
We treat common foot problems like corns, calluses, verrucae and flat feet. And also more complex medical foot conditions such as diabetes, arthritis and administering local anaesthetic, and applying medical procedures including cryosurgery.
Among the treatments we provide at our podiatry clinic are :-
Toenail problems, eg, thickened, fungal or ingrown
Nail Surgery
Corns & Calluses
Verrucae
Athlete's Foot
Smelly Feet/Foot Odour
Dry & Cracked Heels
Flat Feet
Bunions
Diabetes
 
Local anaesthetic
Cryosurgery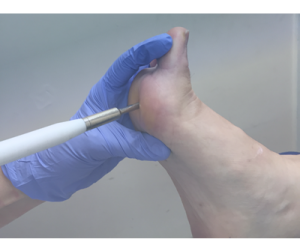 Specialised advice: We also provide specialised bespoke footware advice including on orthotics and biomechanics.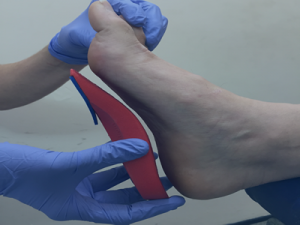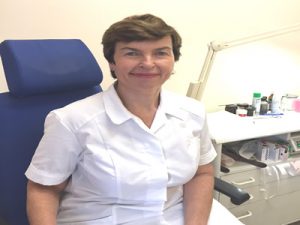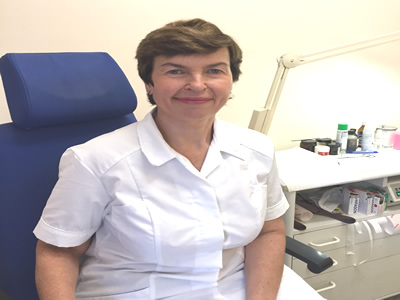 Miriam Fitzgerald D.Pod. M. M.Ch. S. S. R.Ch.
Miriam's podiatry practice has been established for 35 years at 299 Hertford Road, N9. The foot care clinic provides local Edmonton residents with first class podiatry/chiropody foot care treatments and services.
Miriam Fitzgerald D.Pod. M. M.Ch. S. S. R.Ch.
Miriam Fitzgerald qualified from the Chelsea School of Chiropody in 1985 and set up practice in Edmonton, North London.
Miriam is a member of the society of Chiropodists & Podiatrists and is Health & Care Professions Council (HCPC) registered.
Miriam has 35 years of experience in private practice dealing with all forms of foot problems. She has a wide range of experience in general foot problems and has special interests in biomechanics and orthotics, ingrown toenail treatments including nail surgery under local anaesthetic, and diabetic and rheumatoid foot care. She keeps up to date with the latest podiatry techniques and treatments by regularly attending courses in professional development.
Miriam's many years of experience and professional but friendly manner makes her patients feel at ease and relaxed in her care. Her manner enables her to treat all age groups and she makes nervous patients feel at ease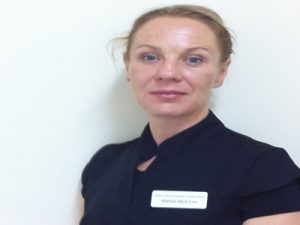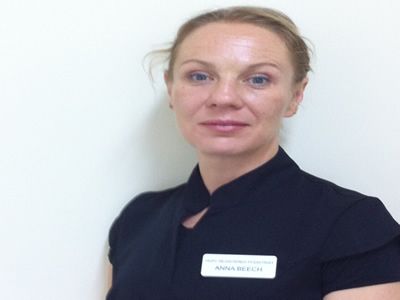 Anna Beech D.Pod. M. M.Ch. S. S. R.Ch
Anna Beech has worked in the private sector since qualifying as a podiatrist from the University of East London.
Anna Beech D.Pod. M. M.Ch. S. S. R.Ch
Anna provides high quality, patient centred podiatry care and promotes appropriate foot health education to clients with the intention of preventing the development of various foot complications in the future. Anna has special interest in sports injuries and biomechanics. And she continuously works actively to increase her expertise in these areas by attending special courses. Anna has a friendly and welcoming manner with the ability to make people feel comfortable within the clinical environment.
CALL US TO BOOK AN APPOINTMENT NOW ON 0208 804 2651